NEAT HEAT & COOLING SERVING THE NEW YORK TRI-STATE AREA
For over 30 years, Neat Heat and Cooling has specialized in providing temporary climate control services to the construction, industrial, commercial, medical, educational, hospitality, government, residential and the special events communities.
We are a privately held, family owned business. Our ownership is committed to continuous reinvestment into the business and providing the resources needed to be a highly responsive organization. We have steadily expanded our business, staff, facilities and equipment fleet as we've grown. We provide an extensive range of equipment and services to temporarily warm, cool and/or clean the air in any size space. Our services and equipment make it possible to temporarily climate control all different types of spaces to allow occupancy and work during all climate conditions.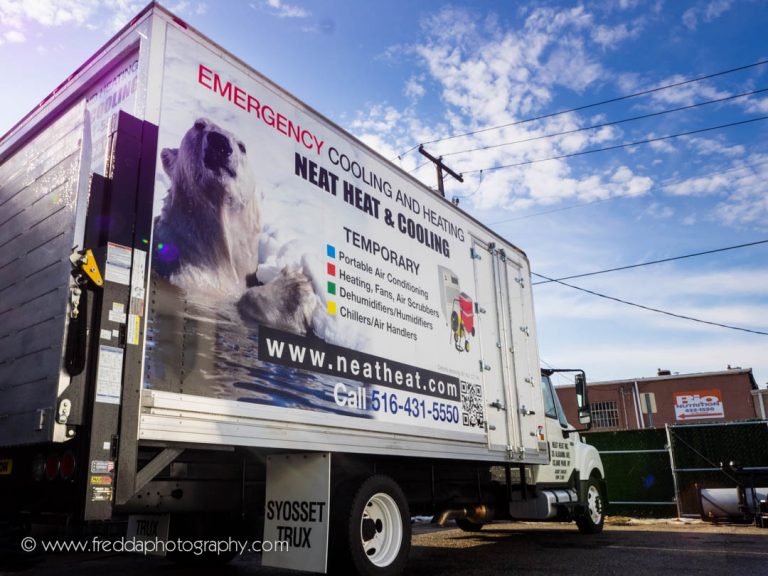 We have used our climate control expertise to regulate the temperature, humidity level and air quality levels for thousands of applications, including many high profile job sites throughout the tri state NY Metropolitan region. We have conditioned areas during the coldest winter temperatures and during summer heatwaves. Our goal is to assist you in planning jobs or in emergencies. The process starts with our highly trained consulting team, who will thoroughly evaluate your specific needs in order to develop and design a custom solution; we then insure immediate implementation.
Once equipment is shipped via our company owned fleet of vehicles and our factory trained technicians are there to support you throughout the rental period. Our company's success has been built through satisfied client relationships and we look forward to being of service to you in all your temporary HVAC needs.
Contact us today at (516) 253-5309 or via our Contact Us page.
We provide temporary and portable heating, cooling and other services in the following New York Areas:
Westchester County,
Suffolk County,
Bronx,
Nassau County,
NYC,
Queens,
Brooklyn
We provide temporary and portable emergency heating & cooling equipment rental in New Jersey Areas:
Bergen,
Essex County,
Hudson,
Middlesex County,
Monmouth,
Union County,
We provide temporary and portable emergency heating & cooling equipment rental in Connecticut Areas:
Fairfield County,
Middlesex,
New Haven County,
We provide temporary and portable emergency heating & cooling equipment rental in Pennsylvania Areas: