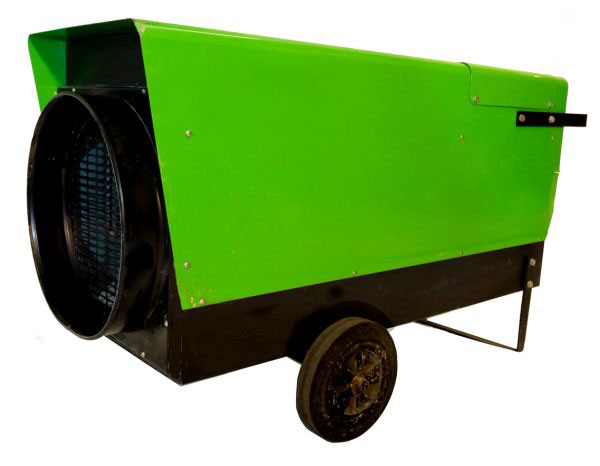 Portable & Temporary Electric Heaters Generator Combo Rental Equipment.
Electric heater rentals ready to work on a moments notice on your construction or job-site.
Our Heating Mission:
To provide our customers with the best service and quality temporary electric heating equipment; along with the service and expertise to utilize the electric heaters. We can utilize this equipment to heat many types of buildings in emergencies or planned shut downs.
Electric heaters are great for many temporary electric heating applications. Generators and power distribution can be provided as needed to allow quick clean temporary heating solutions. Neat Heat is your direct source for Portable Electric Heaters and Generator Combos.
TEMPORARY ELECTRIC HEATERS GENERATOR COMBO RENTAL. THESE UNITS ARE ABLE TO BE USED IN CONSTRUCTION JOBS WITH GENERATOR TO PROVIDE INSTANT CLEAN HEAT.
Our Electric Heaters can be used in occupied spaces including:
Commercial
Residential
High-rises
Hospitals
Post offices
Government buildings
Retail stores
Office buildings
Tents
and more.
The heaters we provide can be used in restoration projects and to assist in dehumidification. They can dry standing water, be used for flood cleanup and to assist in high humidity areas.
These electric heaters can be utilized for all construction work including wood floor installation, concrete pouring, taping, painting, VCT Flooring, millwork and any other finishes that required heating.
TEMPORARY ELECTRIC HEATERS / GENERATORS
Combo Rentals
Generator Only Available
Useable in all occupied spaces
Clean and safe
Dry heat for drying
Quiet and comfortable
Perfect for construction jobs
EMERGENCY OR TEMPORARY ELECTRIC HEATING EQUIPMENT RENTAL
Electric radiant heaters are available for exterior use. Fans can also be provided with this equipment to quicken the drying process. Setup is a breeze when you utilize this equipment. We can provide full electric distribution systems to heat individual areas or whole buildings. Electric heaters can be brought on site to defrost frozen pipes or to heat a building to avoid freeze ups.
Planning and Emergency Preparedness for your Building. Generator & Temporary Electric Heater & Generator Combo Availability
Generators of all kw sizes are available to run electrical heating systems.
Units come in many configurations 4 kw 9 kw 15 kw 18 kw 40 kw 60 kw and 150 kw.
BTU output is from 5,000 to 250,000 BTU Units run at different voltages and cables with plugs and receptacles are available to plug in as needed.
Heaters are available in 220 three phase 480 three phase 220 single phase and 120 volt.
Heaters are available in 220 three phase 480 three phase 220 single phase and 120 volt.
Nema 10-15
Nema 10-20
Nema 10-30
Nema 10-50
Nema 10-60
Nema 6-15
Nema 6-20
Nema 6-30
Nema 6-50
Nema 6-60
Nema 14-15
Nema 14-20
Nema 14-30
Nema 14-50
Nema 14-60
Nema L5-15
Nema L5-20
Nema L5-30
Nema L6-15
Nema L6-20
Nema L6-30
Nema L7-15
Nema L7-20
Nema L7-30
Nema L8-20
Nema L8-30
Nema L9-20
Nema L9-30
Nema L14-20
Nema L14-30
Nema L15-20
Nema L15-30
Nema L16-20
Nema L16-30
Nema L21-20
Nema L21-30
Nema L22-20
Nema L22-30
Nema L23-20
Nema L23-30
Nema L10-20
Nema L10-30
Nema L18-20
Nema L18-30
Nema L19-20
Nema L19-30
Nema L20-20
Nema L20-30
If you don't see your Nema plug type here call us at 516 277 6947.
ELECTRIC HEATERS CAN BE DELIVERED RIGHT TO YOU
All of the electrical heating equipment is easily transportable and can be placed in areas for clean heat wherever it is required. Ducting can be accomplished if required.
Cable, generators and electrical distribution can be provided to distribute electric as required to heat occupied spaces.
Call us at 516 277 6947 for a cubic foot calculation of dehumidifier needs.
We ship all Heating equipment on a moments notice. This equipment can condition spaces of any size and configuration. Emergency set up of equipment is available. 24 hour delivery and service is available.