Temporary AIr Conditioning Rental equipment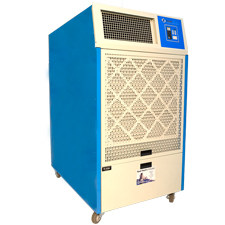 Portable Temporary Industrial Air Conditioner Rental
Ready to work at a moments notice for Your Jobsite
Neat Heat and Cooling is Your Direct Source for Industrial Air Conditioner AC Rentals
TEMPORARY AIR CONDITIONER FOR RENT
25–50 ton portable cooling
Can be aggregated for any size job
Design build service available
Turnkey service
Perfect for Large Spaces, Outdoor Special Events, Warehouses, Gyms, and more….
TEMPORARY COOLING UNITS FOR RENT
With over 25 years of experience, Neat Heat offers you a wide range of air conditioner rental equipment and services, shipped in the fastest possible time to meet your emergency needs.
Whether your office air conditioning system fails to function, breaks down or is being serviced, you can fill the need gap immediately with us. We provide you both short-term and long-term air conditioner rental solutions at a cost effective rate, to help you keep your operations running without any interruption and/or disturbance.
Insured and Licensed
Neat Heat is an insured and a licensed company, committed to providing top quality and efficient air conditioning rental units to various settings. We are a trusted company – a fact attested by the ever increasing number of our clients with over 70% being returning customers.
"We recently provided a 60 ton DX Drop Down Generator combination for a feature length movie production in Brooklyn, New York. The project ran 2 weeks and was run 10 hours per day. Neat Heat  provided the labor for set-up, start up and provided our technician to operate the equipment during the event. Fuel was also provided."
WE SPECIALIZE IN PROVIDING RENTAL COOLING UNITS FOR:
special events
emergencies
tv shoots
construction sites
hospitals
occupied spaces
unoccupied spaces
emergency rooms
offices
residential
high rises
government buildings
post offices
basements
gyms
tents
party rooms
movies sets
industrial applications
warehouses
HERE ARE FEW OPTIONS WHEN SEARCHING FOR AIR CONDITIONERS FOR RENT:
Portable Air Conditioners for rent: Renting Air Conditioning units can cool offices, work areas, tents and homes by 30-40 degrees as well as lower the humidity levels.
Our AC unit rentals work ideally when your cooling system is under maintenance or has stopped working and you require emergency cooling. When contacting our AC rental representatives you can inform us about your particular scenario and we can assist you to identify exactly what various other cooling equipment you may need to hook the equipment up to your system; from ducts to clamps or even a means to power the units.
Our Temporary Air Conditioning Consultants can:
Identify required number and size of air conditioning units
Recommend power ability you should use
Recommend complementary equipment for better effectiveness
Provide a practical expectation of what these units can do for your situation
Spot Air Coolers for rent: These units are specialized to work in smaller sized locations and can help provide a drop of 20 degrees in temperature. These types of units need less electricity than larger temporary air conditioning units. Learn more about spot coolers for rent.
EXTENDED AIR CONDITIONER RENTAL TO VARIOUS TYPES OF ENVIRONMENTS
From industrial spot air conditioner rentals to DX air conditioner rentals, Neat Heat offers you all. We extend our temporary rental equipment to businesses, medical facilities, schools, construction sites, renovation sites, industrial markets and buildings.
In addition, if you require air conditioner rentals for outdoor or seasonal events, we can be of service. We provide you with high quality and high functional air conditioning equipment for events, including; but not limited to: weddings, concerts, ice skating rinks, festivals, graduations and more. We make sure people at your event feel cool, comfortable and satisfied.
Neat Heat Beats Deadlines
We strive to deliver to you temporary rental equipment before your deadline. Our timely and high quality services have earned us the reputation of being the number 1 temporary air cooling unit provider in the industry. All our customers enjoy the comfort and satisfaction of our same-day and emergency services.
Team of Highly Skilled Technicians
Neat Heat has a team of highly skilled technicians who are available at your service round the clock. We are just a call away. The moment you place your order, our technicians get to work immediately. From shipping equipment to deployment and maintenance, Neat Heat does it all.
If you are wondering about the cost of an air conditioner rental, then don't worry! At Neat Heat we don't give you unwanted costly surprises after delivering you services. We follow a strict code of business ethics, and work with integrity. We assist you in making well-informed decisions and we offer you free cost estimates based on your equipment needs. To get a free estimate, call us at toll free (516)277-6973 or contact us to learn more about our services.