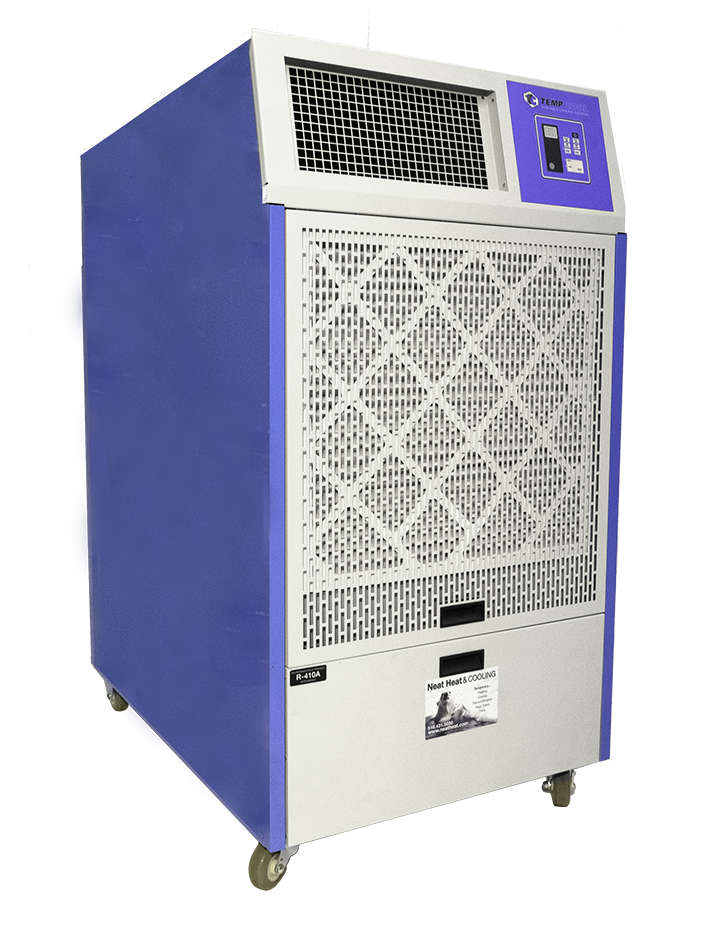 We offer you a wide range of temporary air conditioner rental equipment and service, shipped at the fastest possible time to meet your emergency needs. Whether your office air conditioning system fails to function, breaks down, or is being serviced, you can fill the gap immediately with us. We provide you both short-term and long-term air conditioner rental solutions at a cost-effective rate, to help you keep your operations running without any interruption and/or disturbance.
Our temporary cooling solutions have a wide range of use for all different types of business and organizations. Whether you need a short-term or long-term rental cooling solution, we can provide the relief you need. We provide Rental Chillers, Coolers, Dehumidifiers, Air Conditioning, Spot Chilling or Emergency Industrial Generators and a variety of Industrial Fans as well. 
TEMPORARY AIR CONDITIONING RENTAL EQUIPMENT
Whatever your situation is we will get you the right solution for your temporary emergency. We are an insured and a licensed company, committed to providing top quality and efficient air conditioning rental units in various settings. Our portable air conditioner rentals can be utilized anywhere cooling is needed on an immediate or ongoing basis. Our portable air conditioners come in a wide range of sizes that can be aggregated to cool any size space. Ranging from 1 Ton to 12 Ton of air cooled units for inside and limited outside applications. In addition, we offer 1 Ton to 5 Ton of water cooled units for inside applications where there are no venting options. For outside and limited inside applications we offer portable air conditioners ranging from 12-50 Tons.Our portable air conditioners and spot coolers are ideal for supplemental, emergency and temporary cooling across all industries. Air conditioner accessories are available with every rental.
EXTENDED AIR CONDITIONER RENTAL TO VARIOUS TYPES OF ENVIRONMENTS
From industrial spot air conditioner rentals to DX air conditioner rentals, our temporary air conditioning consultants can: Identify required number and size of air conditioning units, recommend power ability you should use, recommend complementary equipment for better effectiveness, and provide a practical expectation of what these units can do for your situation. We have a team of highly skilled technicians and emergency cooling is one of our specialties. We can provide installation and removal of equipment if requested.
Some key advantages in using temporary air conditioning:
· 1-12 Ton air cooled units for inside and limited outside applications
· 1-5 Ton water cooled units for inside applications
· 12-50 Ton units for outside and limited inside applications
· Portable roll in units
· Cooling and lowering humidity levels
· Can be aggregated for any size job
· Design build service available
· Turnkey service
· Versatile
 We specialize in providing rental cooling units for:
• Special Events • Emergencies • TV Shoots • Construction Sites • Hospitals • Occupied Spaces • Unoccupied Spaces • Emergency Rooms • Offices • Residential • High Rises • Government Buildings • Post Offices • Basements • Gyms • Tents • Party Rooms • Movies Sets • Industrial Applications • Warehouses and Other Large Spaces • Outdoor Special Events • and more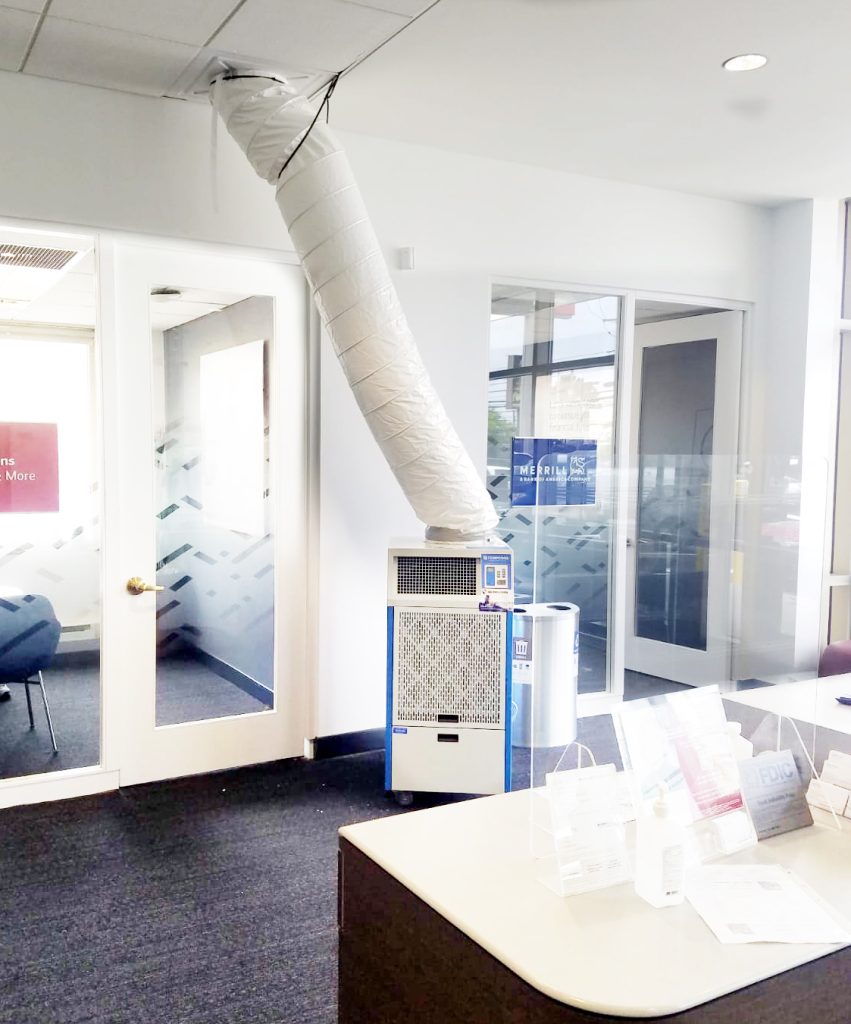 For over 30 years we have been industry leaders in providing temporary climate control services to the northeast. Neat Heat consistently delivers temporary HVAC services to keep our customers operating at full capacity. The Neat Heat Staff is available for all of your temporary climate control planning, consulting, design and equipment rental needs. You can count on us to help make your job easier.
• 24/7 service 365 days a year
• Emergency deliveries
• Installations of some equipment
• Rapid mobilization
• Diverse equipment fleet
• Equipment is easily transportable and can be scaled up or down for jobs of all sizes
• Highly trained sales and support teams
• Factory trained technicians
• Convenient billing options