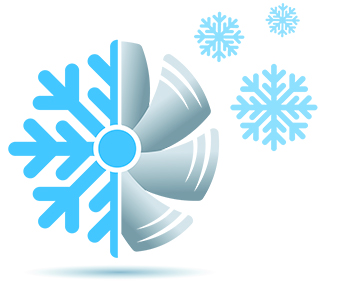 Air conditioners are sized according to British Thermal Units or BTUs per hour. A BTU is a basic measurement of heat energy that refers to the amount of heat necessary to raise the temperature of one pound of water by one degree Fahrenheit. The first step in sizing temporary portable air conditioning needs is to calculate BTU requirements based upon cubic footage to be cooled. When calculating the cubic footage, multiply length of room by width of room and height of ceiling.
COMPUTING YOUR TEMPORARY AIR CONDITIONING REQUIREMENTS
It is often beneficial to consult with our temporary air conditioning consultants who can perform a detailed assessment and provide recommendations tailored to your specific requirements. They can help determine the appropriate air conditioning system size, type, and configuration for optimal cooling efficiency and comfort.
YOUR NEAT HEAT SALES REPRESENTATIVE CAN COMPUTE BTU REQUIREMENTS FOR YOU ALONG WITH PROVIDING THE BEST SUITED TEMPORARY COOLING EQUIPMENT FOR YOUR NEEDS!
There are many other factors we take into account when determining what the best temporary cooling solution is for your needs, including but not limited to:
• What type of space requires temporary cooling? Is it an occupied or unoccupied space?
• Required ambient temperature or dehumidification?
• Is negative air required?
• Are there any special issues for the application?
• If the temporary cooling units are needed because your permanent system is not available, what is the output/capacity of your permanent system? Are you looking to direct the cooled air into existing duct work?
• What electrical power is available in the space? What type of power outlets?
• Where the portable cooling units would be placed inside the space? Are there physical restrictions inside the space that would dictate where the portable cooling units could be placed?
• What hot air exhaust methods are available?
• Is a drain or sink in the vicinity that condensate water can be directed to?
• Air distribution – is it a larger space or multiple rooms, as you want to distribute the cooled air evenly.
For over 30 years we have been industry leaders in providing temporary climate control services to the northeast. Neat Heat consistently delivers temporary HVAC services to keep our customers operating at full capacity. The Neat Heat Staff is available for all of your temporary climate control planning, consulting, design and equipment rental needs. You can count on us to help make your job easier.
• 24/7 service 365 days a year
• Emergency deliveries
• Installations of some equipment
• Rapid mobilization
• Diverse equipment fleet
• Equipment is easily transportable and can be scaled up or down for jobs of all sizes
• Highly trained sales and support teams
• Factory trained technicians
• Convenient billing options