Temporary Cooling & Fan Rental for Any Event or Construction Site
We provide misting fan rentals to NYC and the entire tri-state area, contact us today for a FREE quote.
At Neat Heat & Cooling we carry a large rental inventory of misting fans that do a terrific job of increasing the comfort level at your event or construction site. Our commercial fans provide cooling by combining small orifice misting nozzles with a high pressure pump to create a very fine mist or fog. This fine mist will quickly evaporate reducing the temperature of the ambient air. Neat Heat's misting fans run on standard 110 volt electricity. With four caster wheels, they are highly mobile allowing you to maneuver them into the ideal position for your environment. Our misting fans come equipped with an 18 gallon water tank that allows them to run for 4 – 6 hours, without water hoses to trip over.
Our misting fans are specifically designed to cool outdoor, partially covered or even indoor spaces without getting people or furnishings/equipment wet, while consuming minimal power. Efficient, patented misting nozzles provide effective heat reduction of 15 – 25 degrees. They're very effective for ceremonies, weddings, tented special events, outdoor events and gatherings and so much more. Misting fans are used everywhere from backyards to sporting events to outdoor corporate events.
Call us today to reserve rental of your misting fan !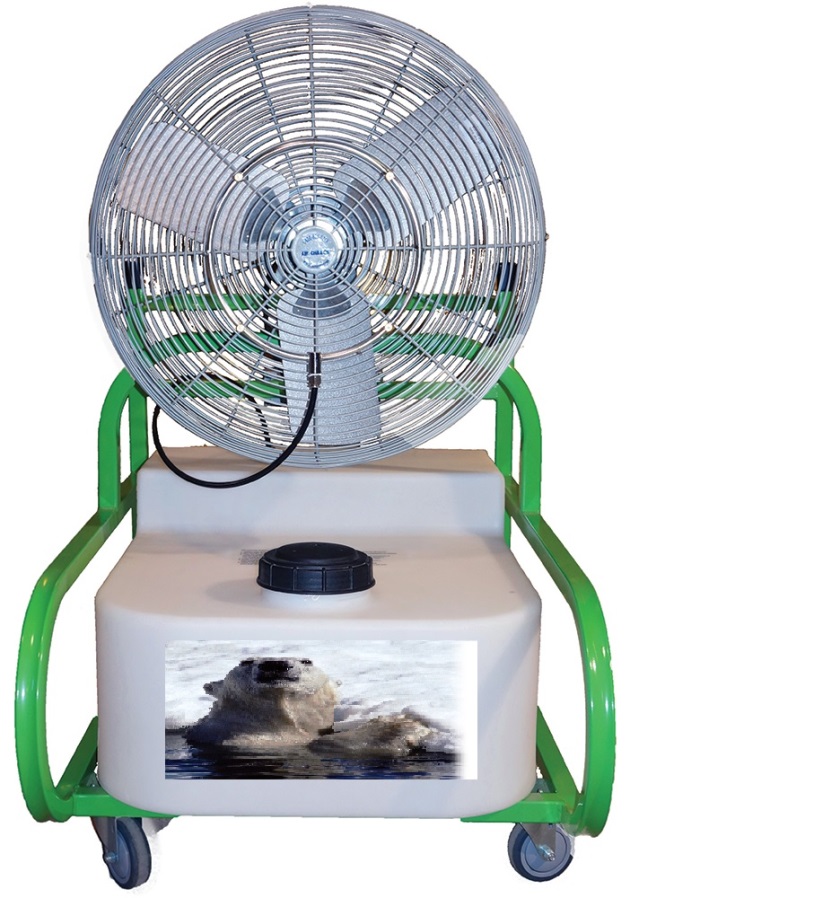 24/7 EMERGENCY SERVICE AVAILABLE