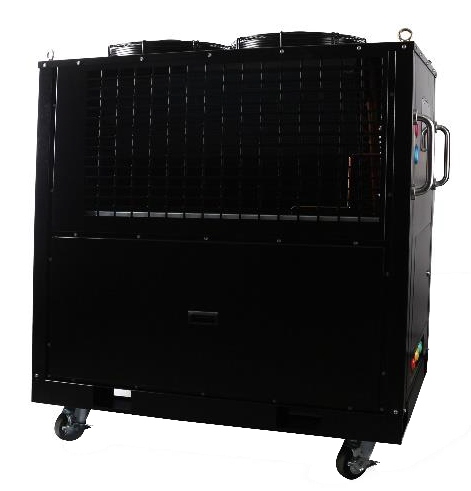 Our portable chillers and air handling equipment are great for cooling areas of all sizes. We provide different size units that can be aggregated to cool any sized space on an immediate or ongoing basis. Chillers and water towers are commonly used in large-scale cooling systems for various applications. Portable chillers can be used in occupied spaces and unoccupied spaces.
Our chillers and air handlers can be used in the restoration business; mold remediation; drying of standing water; flood cleanup or anywhere climate control is required. Our chillers and water towers can provide high cooling capacities, making them suitable for large commercial or industrial spaces. They can efficiently handle the cooling needs of multiple areas or processes simultaneously. We provide chillers from 50 Tons to 1000 Tons and are water or air-cooled. The units can be combined with air handlers to provide cooling at a moment's notice.
TEMPORARY INDUSTRIAL CHILLERS /AIR HANDLERS / WATER TOWERS RENTAL
We also have high static pressure air handlers available to meet all your air handling needs. These can be combined with your existing chillers or with our chillers to create a whole cooling system. Generators can also be provided to power chillers and air handlers creating a turnkey system. We can provide fans as well to help circulate the cold air around. In addition, we provide flexible hose and pumps as required to make a complete operational system.
TEMPORARY AIR CONDITIONING EQUIPMENT TO MEET YOUR NEEDS

Our temporary air conditioning consultants can assist you in deciding on the most suitable equipment needed by looking at various factors such as: the specific cooling requirements, scale of the application, energy considerations, and more. Our equipment will offer scalability, allowing for expansion or modification of your cooling system. Additional chillers or water towers can be added to the system as cooling requirements increase, providing flexibility and adaptability. We also have a team of highly skilled technicians and emergency cooling is one of our specialties.
Some key advantages:
• High efficiency water and air cooled chillers
• Turnkey service
• Water towers and interconnects available
• Perfect for larger jobs
• Centralized cooling
• Scalable
The portable chillers are utilized on the following type of jobs:
• Construction sites • Office • Hospital • Residential • Hotels • Commercial • Industrial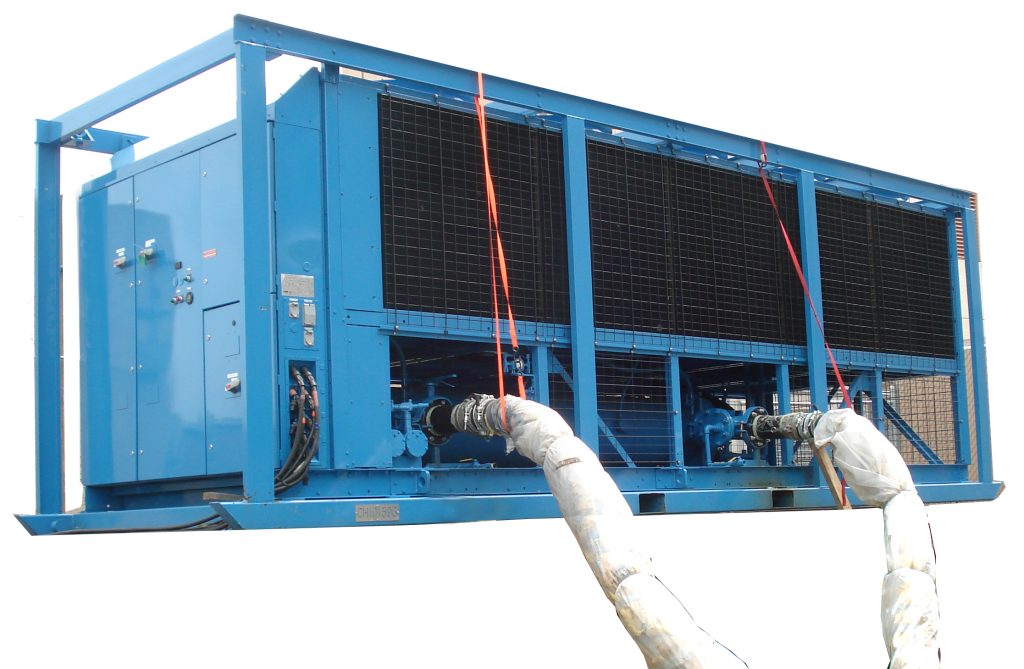 For over 30 years we have been industry leaders in providing temporary climate control services to the northeast. Neat Heat consistently delivers temporary HVAC services to keep our customers operating at full capacity. The Neat Heat Staff is available for all of your temporary climate control planning, consulting, design and equipment rental needs. You can count on us to help make your job easier.
• 24/7 service 365 days a year
• Emergency deliveries
• Installations of some equipment
• Rapid mobilization
• Diverse equipment fleet
• Equipment is easily transportable and can be scaled up or down for jobs of all sizes
• Highly trained sales and support teams
• Factory trained technicians
• Convenient billing options