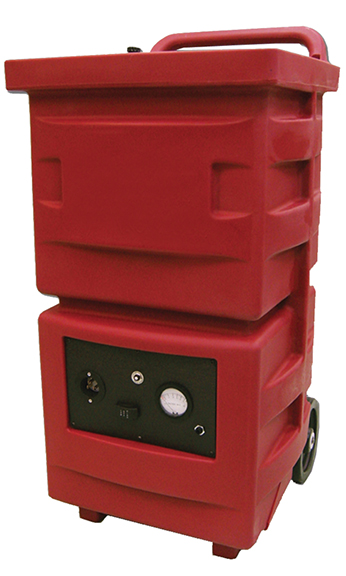 Our temporary HEPA filters and Negative Air Machine Rentals are great for cleaning air with suspended particles. Our equipment can help remove these contaminants and improve the overall air quality in any space. Dust filters can be used with the negative air machine to make the unit ideal for dust collection in construction and renovation work. Carbon permanganate filters take odors out of the air including smoke and other strong smells. The HEPA Filter/Negative air machine can be used in many phases of construction including concrete resurfacing, drywall work, painting, or any job where it is necessary to remove excessive dust, debris, and potentially harmful particles in the air. It can also be used in restoration projects when working with water damage & mold remediation.
We offer negative air machines that can be used as air scrubbers to remove odors generated by carpet, flooring materials, paints, finishes as well as solvents and cleaners. In addition, with the activated charcoal filters that we can provide, odors can be controlled in occupied spaces. Fans can also be provided with this equipment to quicken the process.
TEMPORARY HEPA FILTERS & NEGATIVE AIR MACHINE RENTAL
Temporary Air Purification & HEPA Filtration Machines are ideal for mold remediation jobs as well as for cleaning and restoration projects including water damage. They can be used in occupied spaces including commercial, residential, high-rise buildings, hospitals, post offices, government buildings and more. The negative air machines we provide are perfect for assisting with the aftermath of water damage. The HEPA filters utilize different filters to achieve HEPA standard. Replacement filters are available, and ducts can be used with the negative air machine to move dust and desired particles out of the space.
PORTABLE NEGATIVE AIR MACHINE RENTALS
When considering renting a negative air machine, it's important to assess your specific requirements. Our consultants can guide you to determine the appropriate machine size and filtration capabilities for your particular application. Our equipment can be utilized in spaces of any size and configuration. We provide emergency set up of negative air machine equipment when needed.
Some Features of our Temporary Air Purification & HEPA Filtration Machines:
• High efficiency 110V units
• Can be rolled or carried to any area
• Full feature HEPA air purification system
• Airflow up to 2,000 cfm
• Perfect for quick, dependable air purification with very little setup
• Turn-key service available
Industrial Air Moving Equipment is great for any air purification purpose. 
They can be used in occupied/unoccupied spaces including:
• Commercial Buildings • Residential Buildings • High Rises • Hospitals • Post Offices • Government Building • and more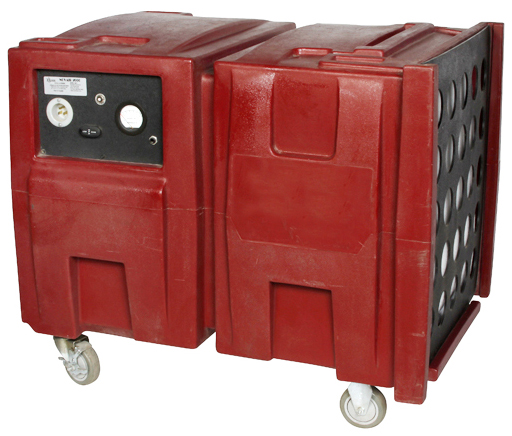 For over 30 years we have been industry leaders in providing temporary climate control services to the northeast. Neat Heat consistently delivers temporary HVAC services to keep our customers operating at full capacity. The Neat Heat Staff is available for all of your temporary climate control planning, consulting, design and equipment rental needs. You can count on us to help make your job easier.
• 24/7 service 365 days a year
• Emergency deliveries
• Installations of some equipment
• Rapid mobilization
• Diverse equipment fleet
• Equipment is easily transportable and can be scaled up or down for jobs of all sizes
• Highly trained sales and support teams
• Factory trained technicians
• Convenient billing options