36" INDUSTRIAL ROLLING FANS
Neat Heat provides portable industrial 36" rolling fans for rent throughout the tri-state area. Neat Heat is your direct source for portable industrial 36" fans that can be quickly delivered to your site and ready to be put to work at a moment's notice. With large wheels and sturdy handles, they are easy to move exactly where you need them.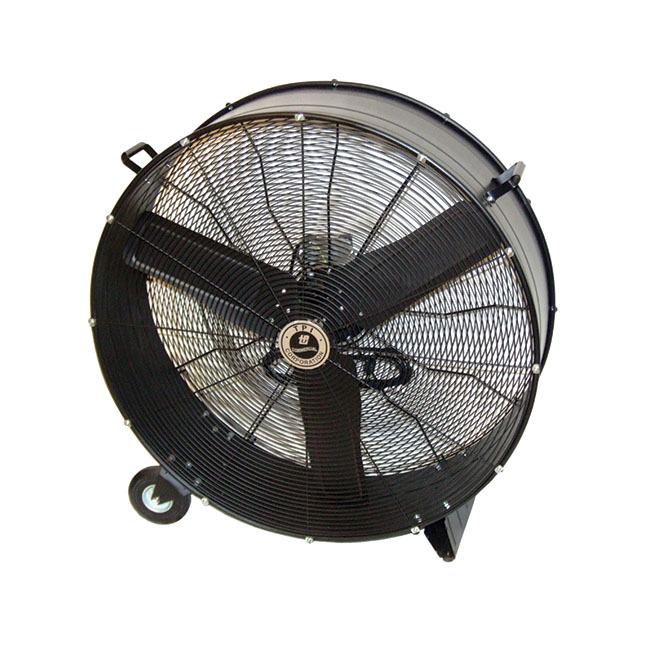 TEMPORARY INDUSTRIAL FAN RENTAL COMPANY
Neat Heat offers premium quality, temporary industrial 36" rolling fan rentals at a cost-effective price on a short notice. We help you beat the heat and carry on operations as needed. Our 36" industrial rolling fans can be utilized in both occupied and unoccupied spaces, including workshops, construction sites, hospitals, offices, gyms, tents, halls, weddings, hotels, warehouses, photo shoot sets, movie sets, sporting events, post offices, basements and much more.
Additionally, you can use our 36" rolling fans to clean up and dry standing water after floods and to assist in mold remediation. Our high quality fan rentals are also suitable for construction work, including wood floor installation, finishing, taping and concrete drying.
Portable industrial 36" rolling fans are great for cooling of areas of all sizes. The portable fans we rent can be utilized stand alone or aggregated to provide air flow in any size space. These fans can be utilized anywhere with very little electric or set up required. These 36" rolling fans can be combined with air conditioners, heaters and dehumidifiers to provide cooling on a moment's notice.
Available on a Moment's Notice Our 36" industrial fans and other cooling equipment can be requested at any time, on a moment's notice and we will deliver it to you right away. We are available 24 hours a day, 7 days a week. Get a free estimate today, or call us at 516-253-5309 to learn more about our cooling equipment and services.
24/7 EMERGENCY SERVICE AVAILABLE