OUR PORTABLE HEAT PUMPS ARE IDEAL FOR RETAIL STORES, HOSPITALS, SCHOOLS, OFFICES, FINANCIAL INSTITUTIONS, AND MANY OTHER APPLICATIONS !
Portable Heat Pumps are ideal for retail stores, hospitals, schools, offices, financial institutions, and many other applications!
Heat Pumps are practical, convenient and provide you with the ability to easily control and maintain your climate to all comfort levels.
Heat Pumps don't create fumes or any other waste material to remove.
As heat pumps only move heat and do not actually generate it they have a very high ratio of heat output to energy input and are safe for retail applications.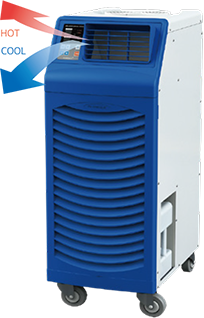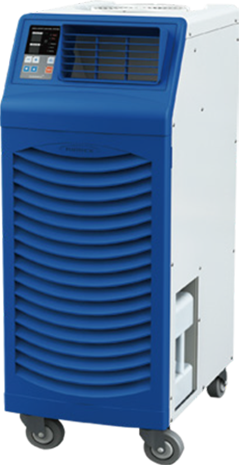 Heating Mode
You can change wind direction up, down
                            Digital Controls
Programmable Timer
Temperature Range: 64°F to 86°F
High/Low Fan Speed
Easy Cool and Heat Changeable
                Condensed Water Tank LCDI Protection
4 Gallon Tank – Auto Shut Off
LCDI Recessed Power Cords
Standard 115 volts Power
               4-Way Reversing Valve
Core valve for hot and cool
operating system