CONSTRUCTION JOB SITES - TEMPORARY HEATING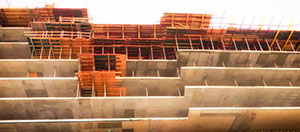 For over 30 years Neat Heat and Cooling has specialized in providing temporary heating to the construction industry. We have heated and cooled many construction sites including The World Trade Center, Madison Square Garden, Banks, Retail Stores and much much more.
For a comprehensive list of clients see our client list page.
OUR TEMPORARY HEATING EQUIPMENT CAN BE APPLIED TO ASSIST IN THE FOLLOWING CONSTRUCTION APPLICATIONS: WOOD FLOORS, MILLWORK, CONCRETE, TAPING, PAINTING, KEEP FROM FREEZING (TEMPERING), COMFORT OR PRODUCTIVITY, WARRANTY SPECIFICATIONS.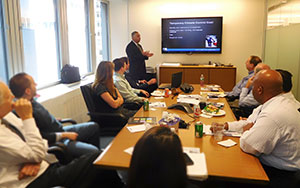 Construction jobs should always keep in mind a climate control strategy. Maintaining ideal conditions is not an easy task which is why having a temporary HVAC plan in place will create the right environment for the job at hand and for its workers.
A temporary HVAC strategy allows employees to continue working and ensures the durability of building materials. Whether you are doing concrete curing, ground thawing, taping and painting, tile work, wood floors and millwork or to simply keep from freezing (tempering), it is crucial to have the right climate control equipment.
Construction Site Heating is important because having the right project plan and considering temporary HVAC services can save you money, keep workers safe and prevent delays on the job site.
TEMPORARY HEATING TYPES
Electric – Indirect Fired Fuel Oil Heaters
Natural Gas Heaters
Propane Heaters
Hydronic Heaters
Steam and/or Hot Water Heaters
CONSTRUCTION SITE HEATING
When providing temporary heating for a construction job, Neat Heat and Cooling looks at various parameters: cubic footage, number of floors, type of construction, work to be done, area to be heated, closure of the building, and required ambient temperature. Our team can then assess the heater type to be utilized. Neat Heat and Cooling has a wide range of temporary heating equipment.
ACTUAL PHOTOS OF NEAT HEAT & COOLING TEMPORARY CONSTRUCTION HEATERS ON A JOBSITE
Neat Heat & Cooling The Climate Control Experts can provide custom temporary heating solutions for your construction projects working environment.