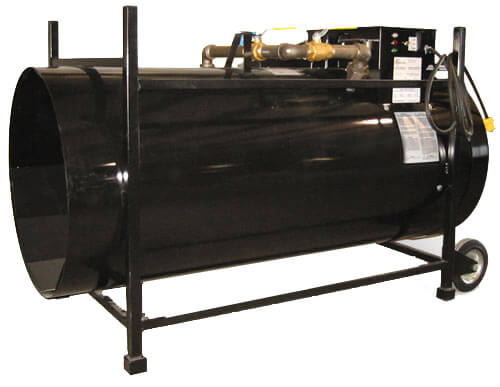 Neat Heat is your direct source for direct fired fan forced propane and natural gas portable heaters. Perfect for construction sites, tight closures, and tarped job sites that are open to the elements. Propane and natural gas heaters are used for many temporary heating applications. Because they re-circulate air, they are efficient but require ventilation. Direct fired heaters can be used on construction sites that have a tight closure and are great for finishing work. They also can be used in tarped or open construction projects. The heaters we provide can be used in restoration projects and to assist in dehumidification as well.
We can provide makeup air propane and natural gas temporary heaters from 500,000 to 1,000,000 BTUs units and can be provided with generators and fuel storage tanks if needed. Natural gas and propane direct fired heaters can be utilized for all construction work including wood floor installation, concrete pouring, taping, painting, VCT Flooring, millwork and any other finishes that require heating. Fans can also be provided with this equipment to move heat around the space. We can provide full turnkey heating systems to heat individual areas or whole buildings.
TEMPORARY NATURAL GAS & PROPANE DIRECT FIRED FAN FORCED HEATERS FOR RENT
Our temporary natural gas and propane direct fired heaters come in many configurations. All the direct fired propane and natural gas temporary heating equipment is easily transportable and can be placed in areas for clean heat wherever it is required. Generators of all kw sizes are available to run this equipment as needed. We can provide ducting as required and cable, generators and electrical distribution can also be provided to distribute electricity to power heaters.
Our heaters which are also known as direct fired heaters, salamanders, and/or large volume temp heaters can be used with fuel storage, permits, generators, etc. These heaters operate similar to a permanent air handler, providing evenly distributed, warm, dry air. Our temporary heating consultants can: Identify the required number and size of temporary heating units, recommend complementary equipment for better effectiveness, and provide a practical expectation of what these units can do for your situation.
Some key advantages:
• Can be utilized with Propane tanks or building natural gas
• Can be connected to auxiliary tank for continuous run time
• Units are located on the ground floor and can heat multi story buildings
• Fans can be utilized in conjunction with heaters to distribute warm air
• Excellent heat distribution, even in the largest projects
• Engineered systems for buildings of any size
• Can be brought in quickly for an emergency situation
• 99% efficient
Can be used in many construction spaces including:

Offices • Hospitals • Residential Buildings • Hotels • Commercial Properties • Industrial Properties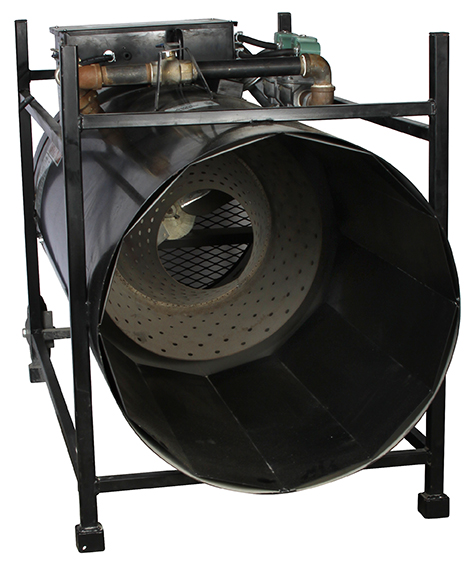 For over 30 years we have been industry leaders in providing temporary climate control services to the northeast. Neat Heat consistently delivers temporary HVAC services to keep our customers operating at full capacity. The Neat Heat Staff is available for all of your temporary climate control planning, consulting, design and equipment rental needs. You can count on us to help make your job easier.
• 24/7 service 365 days a year
• Emergency deliveries
• Installations of some equipment
• Rapid mobilization
• Diverse equipment fleet
• Equipment is easily transportable and can be scaled up or down for jobs of all sizes
• Highly trained sales and support teams
• Factory trained technicians
• Convenient billing options