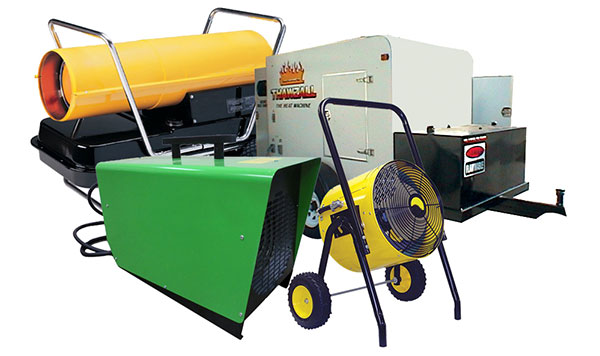 At Neat Heat we provide temporary heating systems for construction sites, buildings under construction, renovations and special events.
Locate what you are looking for from the list below of available heating equipment and click on that item to view more information. 
TEMPORARY HEATING EQUIPMENT
Our temporary heating equipment is perfect for Industrial Emergencies: when your Boiler or HVAC breaks or is being serviced. We carry in our stock Natural Gas Heaters, Liquid Propane Heaters, Vapor Propane Heaters, Kerosene Heaters, Fuel Oil Heaters and Electric Heaters. We at Neat Heat & Cooling have the temporary heating equipment rentals you need for your next construction job or special event. 
Neat Heat & Cooling has temporary heating equipment solutions for all different types of business and organizations. Whether you need a short-term or long-term heat solution, Neat Heat & Cooling can provide the relief you need. Neat Heat's temporary heat rental equipment works great to provide relief when your equipment fails. We are able to provide rental heaters that run on natural gas, kerosene, portable gas and electric. We also have generators, steam water boilers, portable desiccant industrial dehumidifiers and portable dehumidifiers available for rent.
Neat Heat services small and large heating equipment needs with a variety of natural gas and kerosene heaters, indirect fired heater rentals and direct fired kerosene heaters, generator rentals, dehumidifiers, electric heater / generator combo and steam tables on wheels. Whatever your situation is, Neat Heat will get you the right rental solution for your temporary heat emergency.
BROWSE OUR AVAILABLE TEMPORARY HEAT EQUIPMENT FOR RENT
RENTAL HEATERS, GENERATORS, & INDUSTRIAL GENERATORS FOR TEMPORARY HEATING
PROVIDING TEMPORARY HEATING PRODUCTS FOR AND YOUR BUSINESS SPECIAL EVENT'S.
EMERGENCY HEATING EQUIPMENT RENTALS
Neat Heat has a variety of Emergency Heating Equipment ready to deploy in case of an emergency or an unexpected breakdown. In the event, your company is planning to have heating or boiler maintenance, renovations, or replacement of existing system requiring it to be shut down and you wish to not disturb the building and the environment with workers working. We provide the ability to have Direct Fired Natural Gas Heaters and Electric Heater / Generator Combo to ensure your buildings environment is least likely to be disturbed. If you work in an industrial building or medical facilities this is necessary and in case of an emergency, Neat Heat can provide the relief your building needs to protect the industrial facilities environment and prevent loss of business due to the falling temperature disturbing your place of business.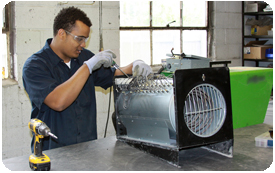 Planning and Emergency Preparedness for your Building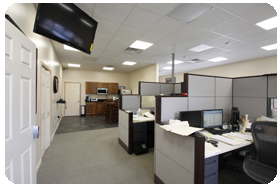 Planning in the event of abnormal climatic temperatures is what you should be thinking about. Most Boilers and Heating equipment units usually break down during the winter because it puts more of a load on your current Heating System. However planning and having Direct Fired Kerosene Heaters, Indirect Fired Heaters or Temporary Heat can help relieve the load from your system. Also planning ahead comes in handy in the event of a natural disaster or equipment failure. Having backup units on hand will help deal with unknown problems. Contracting these machines for deployment will give you the relief you want knowing that if all else fails the temporary heating relief is just one phone call away. Neat Heat also provides generators and ventilation systems to complete your heating relief in case of an emergency.
SPECIAL EVENTS AND ON-SITE SERVICES
Neat Heat provides packaged Heating Units, Temporary Heater rental and on-site services for out door events like wedding and seasonal events that require heating for outdoor events such as concerts, performances, graduations, ice skating rinks, festivals, job sites, construction sites and much more. We are not limited to any event or location in the New York, New Jersey, Pennsylvania, Connecticut tri-state area. Neat Heat can keep your guest at a comfortable temperature. Our company provides temporary heaters and Generator Rentals for a variety of markets not limited to Schools, Medical, Construction Sites, Hospitals, Renovations, Buildings, and Industrial markets.
Neat Heat provides temporary and portable heating, cooling, and other services in the following
New York
 areas:
Westchester County
, 
Suffolk County
, 
Bronx
, 
Nassau County
, 
NYC
, 
Queens
and
Brooklyn
Neat Heat provides temporary and portable emergency heating & cooling equipment rental in
New Jersey
areas. Bergen, Essex County, Hudson, Middlesex County, Monmouth, Union County Neat Heat provides temporary and portable heating, cooling, and other services in the following 
Connecticut
 areas: Fairfield County, Middlesex, New Haven County Neat Heat provides temporary and portable heating, cooling and other services in the following 
Pennsylvania
 areas: Bradford County, Carbon County, Lackawanna County, Luzerne County, Monroe County, Pike County, Schuylkill County, Sullivan County, Wayne County, Northumberland County, Montour County, Wyoming County, Lehigh County, Northampton County