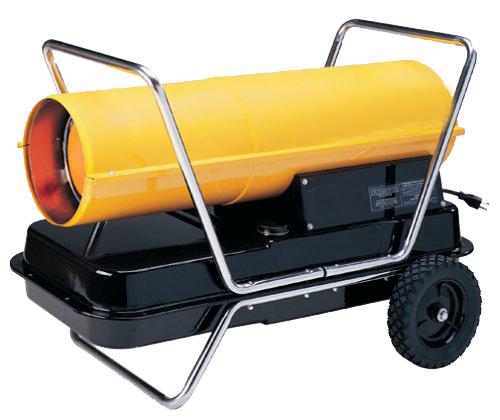 Direct fired kerosene heater, diesel and fuel oil heaters are great for many temporary heating applications. They can be used on construction sites that are tarped or open. The portable heaters we provide can be used in restoration projects and to assist in dehumidification. They can be utilized to dry standing water, for flood cleanup and/or to assist in high humidity areas.
Direct fired kerosene and fuel oil units can be utilized for all construction work including wood floor installation, concrete pouring, taping, painting, VCT Flooring, millwork and any other finishes that require heating. Temporary Kerosene heaters or temporary heaters are important for maintaining the comfort levels in construction sites with open areas. Temporary kerosene heat units or heaters allow temperature-critical work to continue on schedule. Our equipment can also be utilized in occupied spaces.
Temporary Direct Fired Fuel Oil Portable Heaters
We can provide kerosene heaters from 350,000 to 600,000 BTUs.  Direct fired fuel oil heaters can be provided with generators and fuel storage tanks to create a turnkey system. Fans can also be provided with this equipment to move heat around the space.
All of the Direct fired heating equipment is easily transportable and can be positioned in areas for immediate heat wherever it is required. Ducting can be accomplished if required. Cable, generators and electrical distribution can also be provided to distribute electric as required to heat occupied spaces.
Some key advantages:
• Excellent heat distribution, even in the largest projects
• Environmentally friendly
• Engineered systems for buildings of any size
• Engineered for easy operation and minimal servicing
• Whisper quiet
• Highly efficient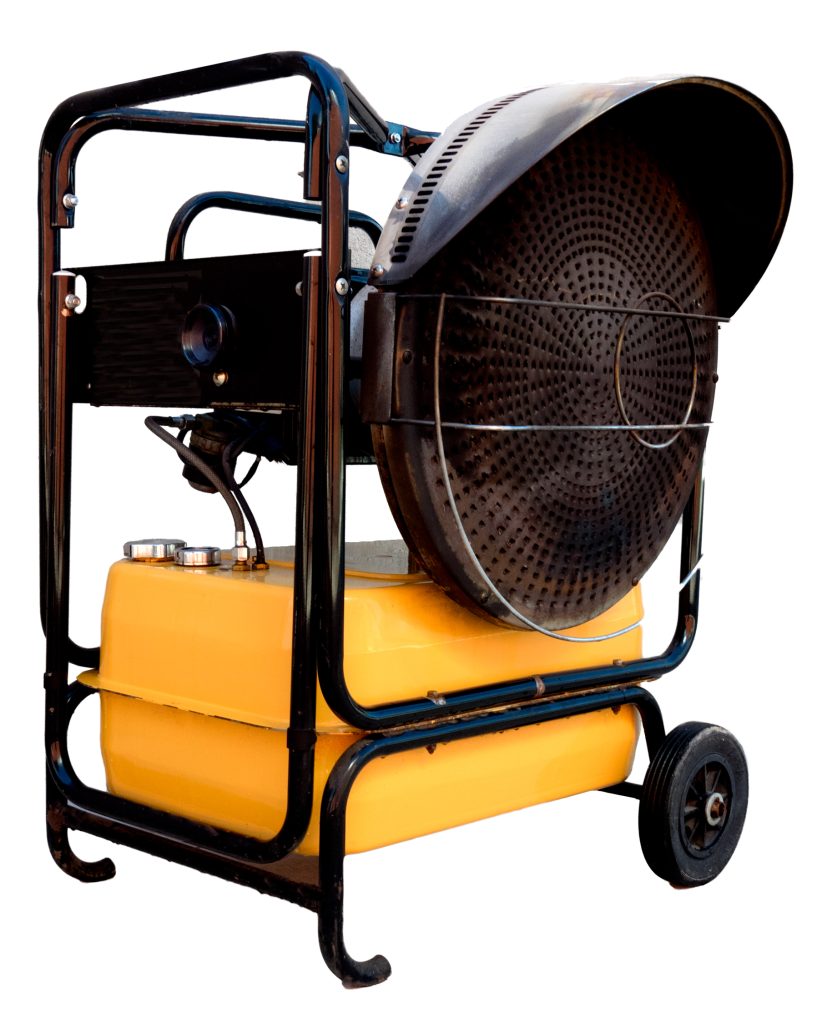 Our Direct Fired Kerosene Heater Rentals can be used in occupied spaces including:
• Commercial • Residential • High-rises • Hospital • Post offices • Government buildings • Retail stores • Office buildings • Tents • and more
For over 30 years we have been industry leaders in providing temporary climate control services to the northeast. Neat Heat consistently delivers temporary HVAC services to keep our customers operating at full capacity. The Neat Heat Staff is available for all of your temporary climate control planning, consulting, design and equipment rental needs. You can count on us to help make your job easier.
• 24/7 service 365 days a year
• Emergency deliveries
• Installations of some equipment
• Rapid mobilization
• Diverse equipment fleet
• Equipment is easily transportable and can be scaled up or down for jobs of all sizes
• Highly trained sales and support teams
• Factory trained technicians
• Convenient billing options