TEMPORARY INDUSTRIAL CHILLERS - AIR HANDLER - WATER TOWERS RENTALS
Air and Water cooled tower rentals
Turnkey service
Water towers and interconnects available
Emergency Air Chiller Rental
Perfect for larger jobs
TEMPORARY CHILLERS AND AIR HANDLER RENTALS
Air Purification Rentals, portable chillers and air handling equipment are great for cooling areas of all sizes. We provide different size units that can be aggregated to cool any sized space. Chillers from 50 Tons to 1000 tons are available. The Chillers are water or air cooled. These units can be utilized anywhere cooling is needed on an immediate or ongoing basis. The units can be combined with air handlers to provide cooling on a moment's notice.
TEMPORARY INDUSTRIAL CHILLERS / RENT AIR HANDLER WATER TOWERS RENTALS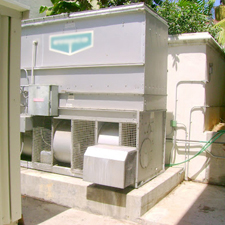 Portable Industrial Chillers for Rent – Air Handler for Rent – Water Towers for Rent
Ready to cool in a moment's notice for your job-site
Neat heat and cooling is your direct source for industrial portable chillers / air handlers / water towers.
Perfect for industrial emergencies.
EMERGENCY COOLING IS ONE OF OUR SPECIALTIES
Emergency cooling is one of our specialties we can even do installation and removal of equipment. The portable chillers can be used in occupied spaces and unoccupied spaces. Hospitals, emergency rooms, offices, residential, high rises, government buildings , post offices, basements, gyms, tents, party rooms, movies sets, industrial applications and warehouses to name a few applications. The chillers and air handlers we provide are also perfect for construction of buildings so that you do not have to damage or utilize the building system to provide climate control.
Chillers and air handlers can be used in the restoration business, mold remediation; drying of standing water; flood cleanup or any where climate control is required.
These temporary air conditioners can be utilized for all construction work including but not limited to wood floor installation, taping, finishing and concrete drying and cooling.
Fans can also be provided with chillers and air handlers to help move cold air around.
If your existing chiller goes down or is need of repair. We can bring a portable chiller to your site and provide immediate cooling capacity as needed. Flexible hose is available for really quick setup. We can provide pumps as required to make a complete operational system.
Setup is a breeze when you utilize this equipment.
"NeatHeat & Cooling provided a 75 ton portable chiller for a High School in Suffolk County on Long Island. Neat Heat Climate Control provided the chiller within a day's notice and performed the start-up. We were originally called due to the heat and the graduation ceremony indoors in the gym. After installing the equipment the site remained cool through the entire event."
CALL US AT (516) 277 - 6973 TO SEE IF THIS TEMPORARY AIR CONDITIONING EQUIPMENT WILL MEET YOUR NEEDS. WE SHIP AIR HANDLERS AND CHILLERS. THIS EQUIPMENT CAN CONDITION SPACES OF ANY SIZE AND CONFIGURATION. EMERGENCY SET UP OF CHILLERS AND AIR HANDLERS IS AVAILABLE.
This equipment can condition spaces of any size and configuration. Emergency Chillers set up and air handlers are available also for rent.
Flexible hose is also available for quick set up of equipment.
High static pressure air handlers are available to meet all of your air handling needs. These can be combined with your existing chillers or with Chillers that we provide to create a whole cooling system. Generators can be provided to power chillers and air handlers creating a turnkey system.
Generators are available to provide power for the chillers and air handlers as needed
SOME FEATURES OF THE UNIT
High efficiency water and air cooled chillers
Units can be provided for any size space
Can be rolled or carried to any area
Installation service available
The portable chillers are utilized on the following type of jobs:
Office
Constructions Sites
Hospital
Residential
Hotels
Commercial
Industrial
Can be used with
Air handlers
Hoses
Water towers
Permits
Generators
Turnkey available
OUR MISSION
To provide you with the best service and quality chillers, air handing equipment and generators to meet all of your needs. We can utilize this equipment to climate control any space it can be used hospitals office buildings and any commercial or residential application. The units can be used to help clean up after floods, natural disaster and for mold remediation.