CONSTRUCTION JOB SITES - TEMPORARY COOLING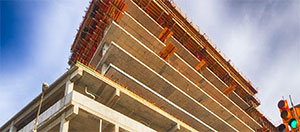 Neat Heat and Cooling the climate control specialists have for over 30 years provided temporary climate control services to the construction industry. We have cooled many construction sites in and around the New York City area including The World Trade Center, Madison Square Garden, Banks, Retail Stores and many more.
View our client list HERE
CONSTRUCTION SITE COOLING
With any construction job climate control strategy is an extremely important factor in planning. Maintaining comfortable working conditions on job sites can be challenging and require the services of an expert in the field to ensure the best available construction job site working conditions in the middle of summer.
COOLING YOUR CONSTRUCTION SITE
Neat Heat & Cooling the Climate Control Experts can provide custom temporary cooling solutions for your construction projects working environment.
When providing temporary cooling for a construction job, Neat Heat and Cooling looks at various parameters: Cubic footage of each area as air flow will not transfer, type of construction, type of climate control required, closure of each individual area (different from heating), required ambient temperature or dehumidification, required air cleaning air changes per hour, is negative air required and if there are any special issues for the application. Neat Heat and Cooling has a wide range of temporary cooling equipment.