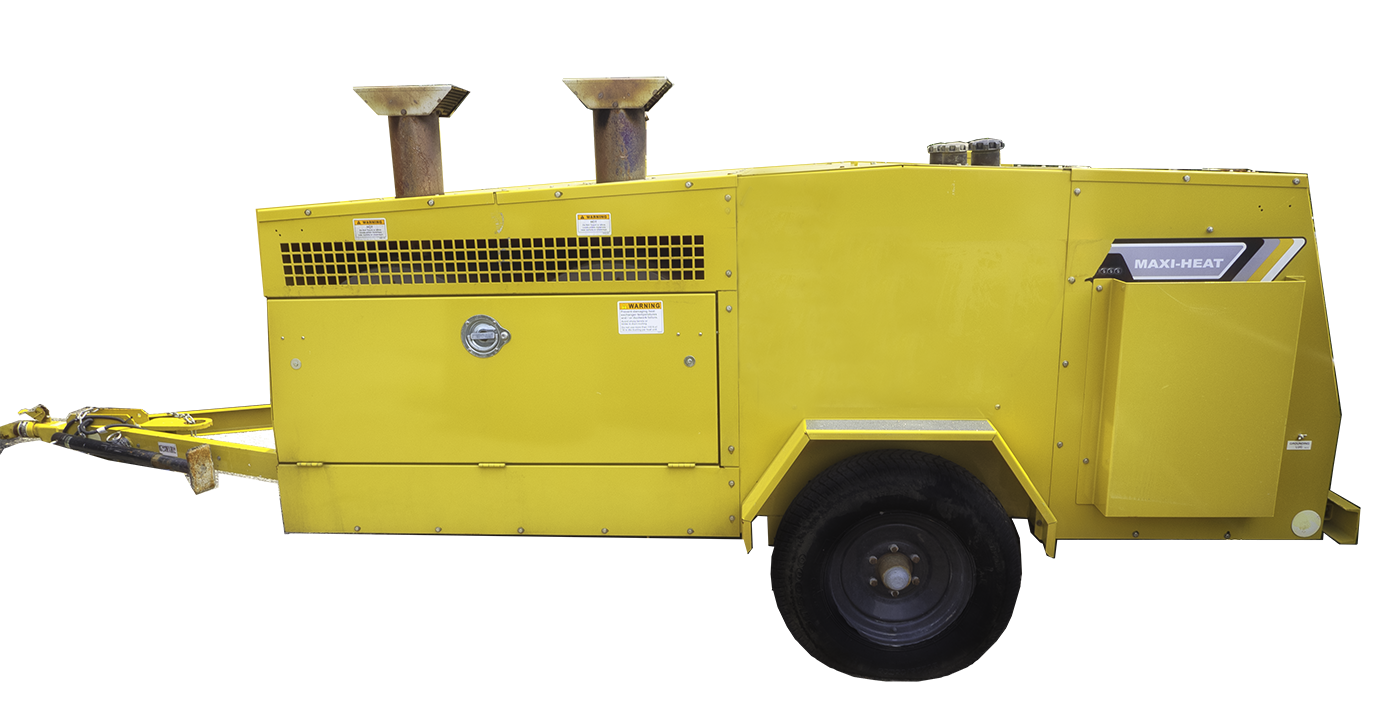 We provide our customers with the best quality and service of indirect fuel oil and gas fired heaters. Indirect fired portable heaters are great for many temporary heating applications and can be utilized to heat many types of buildings in emergencies or planned shut downs. 
The heaters we provide can be used in restoration projects and to assist in the dehumidification process as they can dry standing water, be used for flood cleanup and to assist in high humidity areas. All flue gases from these heaters are vented outside. Units can be ducted extended distances as needed. 
Indirect Fired Portable Heaters For Rent
We can provide towable and in place units from 200,000 to 1,000,000 BTUs and some units have generators on board for self-sustained operation. They can be used in occupied spaces including commercial, residential, high-rises, hospitals, post offices, government buildings retail stores office buildings and more. Towable units can be brought on site to defrost frozen pipes or to heat a building to avoid freeze ups. Generators of all KW sizes are available to run this equipment as needed. Units come in many configurations; towable and on wheels as needed. All of the indirect fired heating equipment is easily transportable and can be placed in areas for clean heat wherever it is required. Ducting can be supplied and installed to direct heat as required. Cable, generators and electrical distribution can be provided to distribute electric where needed. In addition, fuel storage cubes are available to quickly and easily supply fuel where you need it. 
EMERGENCY OR TEMPORARY INDIRECT HEATING EQUIPMENT RENTAL
Indirect fired unit rentals can be utilized for all construction work including wood floor installation, concrete pouring, taping, painting, VCT Flooring, millwork and any other finishes that require heating. The units can be used for comfort heat as well. Temporary indirect fired fuel oil heaters or temporary heaters are important for maintaining the comfort levels during construction, allowing temperature-critical work to continue on schedule. These indirect fired kerosene heaters are also available for emergency heater rental. Fans can be provided in addition to this equipment to circulate heat around the space. We can provide full turnkey heating systems to heat individual areas or whole buildings.
Some key advantages in using indirect fired heating:
• Fresh air heating
• Units can be installed inside or outside space for maximum flexibility
• Can be used with the most stringent OSHA regulation
• Heat can be ducted for distribution
• No fumes
• Great for drying
• Towable units with built in generator and tank available
• Can be connected to auxiliary tank for continuous run time
These portable heaters are utilized on the following type of jobs:
• Construction sites • Occupied buildings • Concrete curing • Tight building closure • Retail stores.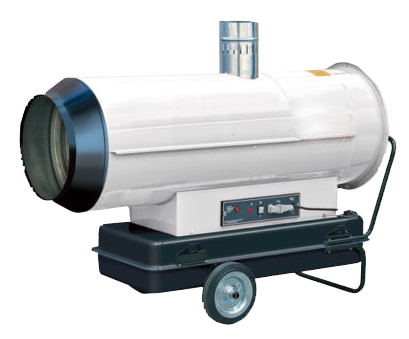 For over 30 years we have been industry leaders in providing temporary climate control services to the northeast. Neat Heat consistently delivers temporary HVAC services to keep our customers operating at full capacity. The Neat Heat Staff is available for all of your temporary climate control planning, consulting, design and equipment rental needs. You can count on us to help make your job easier.
• 24/7 service 365 days a year
• Emergency deliveries
• Installations of some equipment
• Rapid mobilization
• Diverse equipment fleet
• Equipment is easily transportable and can be scaled up or down for jobs of all sizes
• Highly trained sales and support teams
• Factory trained technicians
• Convenient billing options