Temporary HVAC – Portable Air Conditioner, Fans, Dehumidification & HEPA Filtration System Rentals!
As summer approaches and warmer temperatures arise, you may find yourself in need of temporary HVAC equipment.  Need to rent air conditioners or spot cooling units?  Need powerful fans to cool down large spaces and improve air flow? Recovering from a flood or dealing with excessive moisture?  Looking to improve the air quality in your space? Temperature, humidity and particulate levels rise each minute your climate control systems are not performing.  You can solve your climate control needs with just one call.  
We can quickly evaluate your climate control needs and provide solutions and pricing.  You can count on Neat Heat for dependable, efficient, easy to use portable cooling, dehumidification and air filtration equipment rentals.  We have many years of expertise in providing solutions across many different industries and applications.  We serve the tri – state NY Metro area.  Our delivery service is prompt and efficient.  We can deliver same day solutions to your location.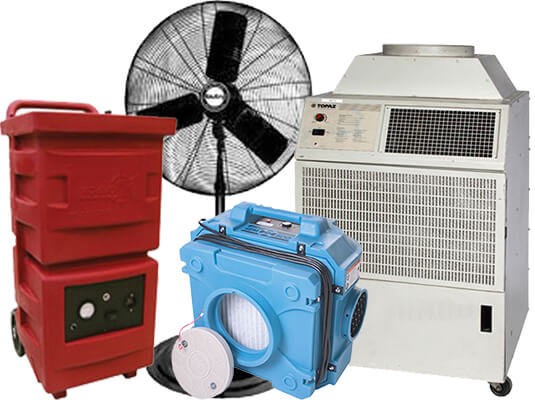 Emergency air conditioning when your primary system is down
Server room cooling needs
Cooling areas where people congregate
Temporary AC units needed during construction/renovation
Supplemental air conditioners for after-hours and weekend cooling when systems provided by your building are down
Scheduled spot cooling during a planned AC outage
Party & event  and location shoots cooling
Gatherings in large spaces such as halls, schools, churches, gymnasiums, lobbies
Creating better air low at tented events and receptions
Location and photo shoots
Recovering from floods, water main breaks, excessive moisture conditions
Reducing humidity levels in spaces with less than optimal air circulation
Removing dust and debris particles from construction/renovation work
Improving air quality impacted by smoke, mold and other noxious odors and VOC's