The cold weather season is a time when temporary heating is a high demand. Whether it is to prevent frozen pipes, provide employee comfort or to maintain the appropriate temperatures for the work being done, temporary heating equipment is key.
We know the urgency of having heat during the coldest winter temperatures and will provide you with the right solution. Neat Heat and Cooling's Temporary heating solutions have a wide range of use for all different types of business and organizations.
There are various options in temporary heating equipment to provide you with the right climate control conditions.
Indirect Fired
Indirect fired heaters are commonly fueled by diesel, propane or natural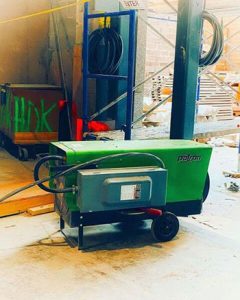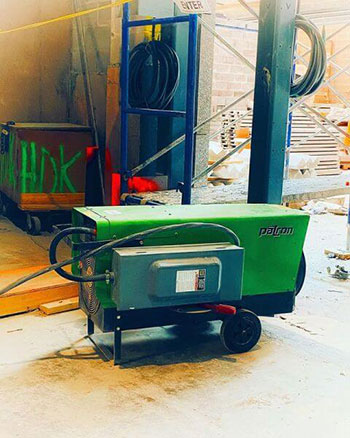 gas. The flame is contained in a burn chamber, where cool air passes over and around a heat exchanger and warm air is ducted into the building. They can be used on large or small jobs and have excellent heat distribution.
Direct Fired
Direct fired heaters, often referred to as "salamanders" or "torpedoes," convert 100 percent of the fuel being used into heat and are a powerful heat source.
Electric
Portable electric heaters are also utilized on construction jobs and provide the required heating for work such as: wood floor installation, concrete pouring, taping, painting, VCT Flooring, millwork, etc.
Some of the advantages of using temporary portable electric heaters consist of: Minimal permit requirements, quick setup, standby are minimal and may not be required, Infrastructure may be built into building and they are clean and safe.
* Cable, generators and electrical distribution can be provided to distribute electric as required to heat spaces.
Don't get left out in the cold this winter! Start planning your heating requirements and contact Neat Heat and Cooling to determine which configuration works for your needs.
Learn More about Heating equipment Rentals from Neat Heat & Cooling