As summer is coming to an end and fall is soon upon us bringing cooler temperatures, planning for
temporary heating
is never too early. The cold weather season is a time when temporary heating is a high demand. Whether it is to prevent frozen pipes, provide employee comfort or to maintain the appropriate temperatures for the work being done.
Planning for temporary heating equipment is key
. It is always a good option to plan ahead.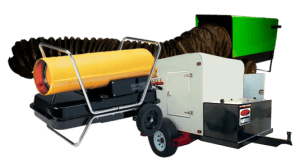 We know the urgency of having heat during cooler temperatures and will provide you with the right solution. Neat Heat and Cooling's Temporary heating solutions have a wide range of use for all different types of business and organizations.
There are various options in temporary heating equipment to provide you with the right climate control conditions. We service small and large heating equipment needs starting with a variety of
Electric Heaters
,
Natural Gas
and
Kerosene Heaters
,
Indirect Fired Heaters
and
Direct Fired Kerosene Heaters
,
Generators
, Electric Heater / Generator Combo and
Portable Steam Boilers
. Neat Heat & Cooling is committed to providing superior service. Whether you're in need of emergency assistance or have planned needs, we offer 24/7 support across the New York tri-state region. Start planning your heating requirements and contact Neat Heat and Cooling to determine which configuration works for your needs.