Emergency Air Conditioning Rentals
When there is a need for temporary and emergency air conditioning in restaurants, Neat Heat and Cooling's portable air conditioners and temporary air conditioners can be rented at a moment's notice.
Restaurant temperatures can affect staff productivity, health and motivation and also have an impact on customer satisfaction.
During periods of extreme heat, supplemental temporary portable air conditioning equipment may be required.
Portable temporary air conditioners provide the temporary cooling solutions required to keep your restaurant cool during the warmest months of the year.
A main point of concern in the restaurant environment is not just the temperature but the direction of the air flow. It is important to position the portable cooling systems in the right manner. A Neat Heat and Cooling representative will go over the restaurant layout in detail before specifying a cost effective solution. Learn more about air conditioning requirements, and portable air conditioning accessories. 
Neat Heat and Cooling recognizes that our clients in the restaurant industry cannot afford to wait for appropriate HVAC. When their cooling equipment is nonoperational, this can have a negative effect on the restaurant's success during one of its busiest seasons.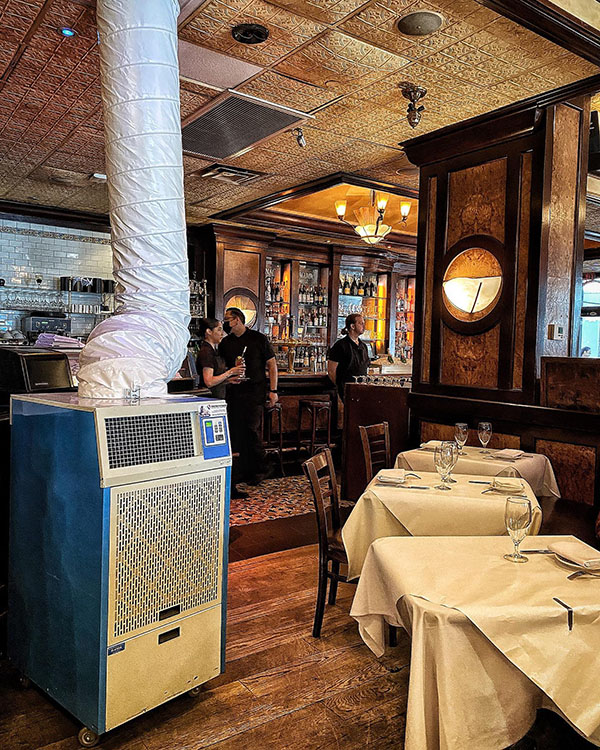 Learn More about Temporary Air Conditioning for hospitals.