Our portable air conditioning units are ready to go! We are servicing a customer who experienced a shutdown of their permanent HVAC system and requires temporary cooling equipment and air conditioning for server rooms.  Our temporary emergency air conditioning for server rooms is extremely important for companies to maintain the proper temperatures in these areas, or else risk a catastrophic failure of crucial business systems. Maintaining a stable temperature and humidity in these spaces is critical to IT system reliability.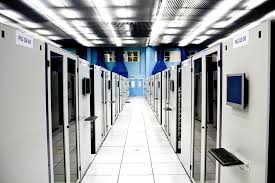 Emergency Air Conditioning for Server Rooms
It is difficult to foresee a shutdown or any type of obstacle that can impact your business. Emergency preparedness is key and we can support and supply temporary HVAC equipment right away.
We take pride in our fast turnaround time and why Emergency Service is our specialty.
If you need emergency or temporary air conditioning for your data or server room call Neat Heat & Cooling.
Neat Heat and Cooling has the appropriate line of portable air conditioners that are ideal for these types of spaces. Our units are compact and cost-effective.
Are you interested in Planning for the upcoming cold-weather season with Neat Heat & Coolings temporary heating equipment!
24/7 EMERGENCY SERVICE AVAILABLE