Ground Thawing Equipment Rental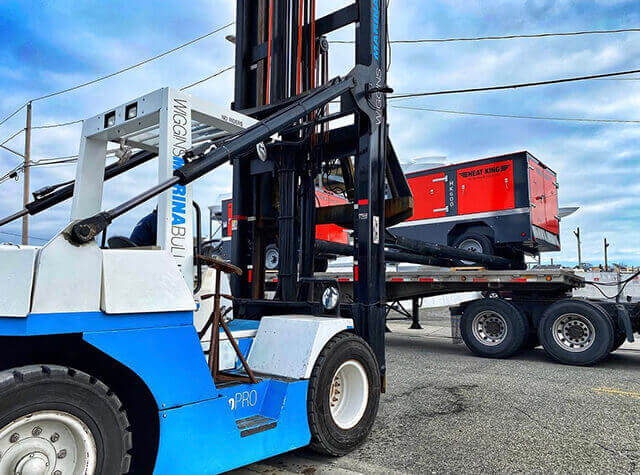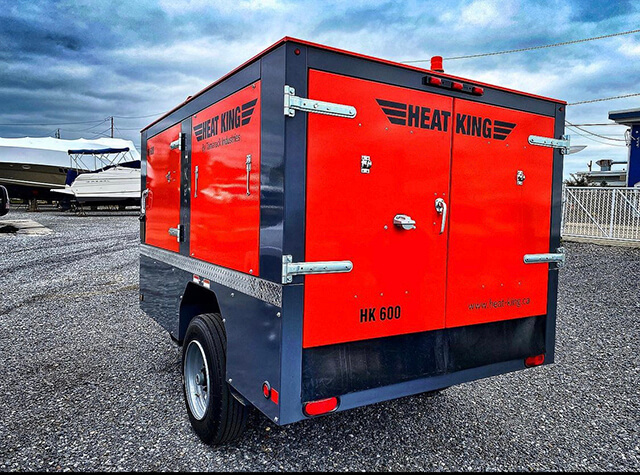 Our most recent addition is our 600,000 BTU TOWABLE MOBILE HEATER FOR GROUND THAWING & CONCRETE CURING­­.
Neat Heat & Cooling has expanded its extensive fleet of heating equipment rentals with this ground thawing unit which is designed with big jobs in mind. Quiet and efficient, yet powerful enough to thaw 11,200 ft2 of ground, cure 22,400 ft2 of concrete or provide temporary heat for up to 15,000 ft2.
Available in Propane and Natural Gas set-ups. These clean burning fuels are even more reliable than the legendary oil fired systems. Because of their quiet operation they are perfectly suited for residential applications. For even more versatility the burner assemblies can be quickly changed from one to the other.
By using shorter hoses, more fluid, and higher efficiency pumps with increased flow, this unit provides more consistent temperature to the field for better concrete curing and ground thawing results.
The control panel features large, easy to use switches, digital supply and return temperature controls with warning and operation lights for all components. The entire system is protected by a ground fault interrupt breaker, a large emergency stop button, and is CSA certified for safety assurance.